Activists demand police accountability during Vallejo council meeting
Image
Citizen activists confronted Vallejo city council members during their meeting on Tuesday with demands for tougher accountability of police officers involved in fatal shootings over the last few years.
Among their demands was that the City of Vallejo make public a report completed by a third-party auditor into a badge-bending ritual that some officers participated in after they fatally shot people, and to fire officers that were involved in those shootings.
During a particularly tense moment, protesters demanded Vallejo Mayor Robert McConnell to answer if he would order the firing of Officer Jarrett Tonn, who fatally shot 22-year-old Sean Monterrosa of San Francisco during a period of civil unrest two years ago.
McConnell attempted to answer that question by reading from the city's municipal code, which says that the city council is powerless to influence the hiring or firing decisions of certain personnel — a power that resides with the city manager.
Ultimately, McConnell called a recess, and city officials walked out as protesters continued their demands. Alicia Saddler, whose brother Angel Ramos was shot and killed by a Vallejo police officer in 2017, confronted City Manager Michael Malone as he left the council's chambers during the recess.
"You listened to all these people talk tonight, all these people cry, and you can't make the right decision?" Saddler said.
Last year, a third-party group investigating Monterrosa's killing determined Tonn violated the police department's use of force policy and concluding his decision to use deadly force was unreasonable. But in May, a different probe concluded Tonn should not be fired, and made a recommendation as such to Vallejo's Police Chief Shawny Williams.
"It's hard to get up here and not cry, because this city has brought so much pain upon my family," Monterrosa's sister, Michelle, said at Tuesday's meeting. "We have an opportunity where we can get rid of one badge-bender now. You can do everything in your power to ensure Jarrett Tonn is not back on the street."
The Monterrosa shooting and others prompted the city and the police department to review and updated the agency's use-of-force policy. A draft of the updated policy was shared at an open forum last month.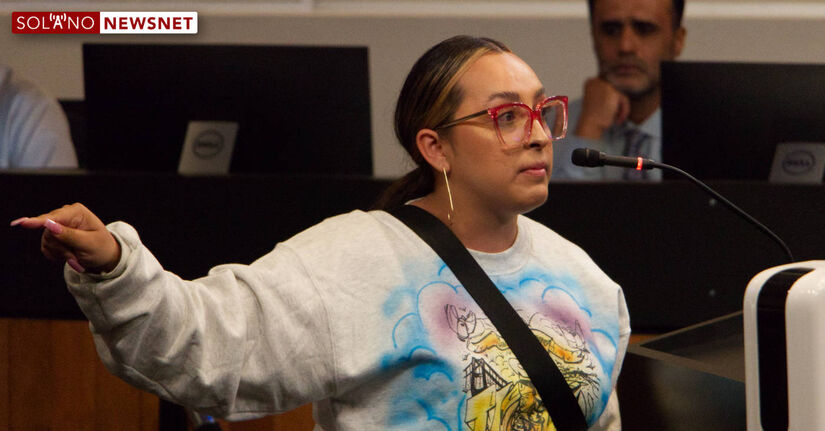 In an interview with Solano NewsNet after that meeting, Williams said those types of community meetings are instrumental in rebuilding trust with the public.
"I believe that we have to build trust through transparency, accountability and inclusion," Williams said. "Many of the programs that we're implementing now include all three. That's an ongoing process, but I'm happy to report that we are making substantial progress in terms of developing trust."
Tracy Krause, a Solano County Public Defender who spoke at Tuesday's council meeting, said she believed Williams was working to reform the police department, but said the city still has a long way to go before it can finalize its bridge of trust with the community.
"Unless the public gets that transparency, you can't have real reform," Krause said.